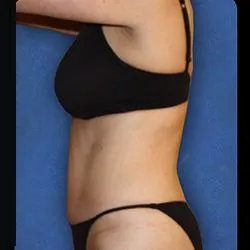 Introducing our comprehensive Zerona Body Contouring Program, which includes Zerona cool touch laser to quickly reduce fat, a diet weight loss and activity consultation and an optional doctor supervised long term weight loss/body fat reduction program.
The Zerona cool touch laser has been shown in two different double-blind, randomized, multi-site and placebo-controlled clinical studies in which clients, on average, lost 3.72 inches from their waist, hips and thighs. In a more recent study, with a slightly different protocol the results were 6.2 inches lost over 6 weeks!
Reshape your body for what looks best for you! Our Zerona Body Contouring program will provide our clients with a reliable, safe and effective non-invasive contouring of the waist, hips, thighs and arms.
Programs available:
1) 4 Week Program (6 Zerona Body Contouring treatments)
2) 6 Week Program (8 Zerona Body Contouring treatments.
Both programs include at the beginning and end of your program:
Diet and Activity Weight Loss Consultation with Dr. Currie

Comprehensive Multi-Site Body Measurements

Body Fat Percentage

Blood Pressure & Weight

BMI Measurements